36
Tunbridge Ware Glove Box with Vandyke Sides
From UK eBay seller alecgarner
9-1/2 W × 3-1/4 D × 2-3/4 H
Restored and French polished (traditional method), features: All original hardware, reconditioned hand-cut screws: stop hinges, brass lock and keep which is fully operational and comes complete with a period key and a new tassel. Seller also provided Care Instructions.
No replacement veneer, although a couple of loose vandykes have been removed and re glued with traditional pearl glue, otherwise all is as when made nearly 200 years ago, in immaculate condition, sympathetically restored bringing the box back to its former glory. Internally lined with handmade Italian marbled paper; in keeping with the original lining material.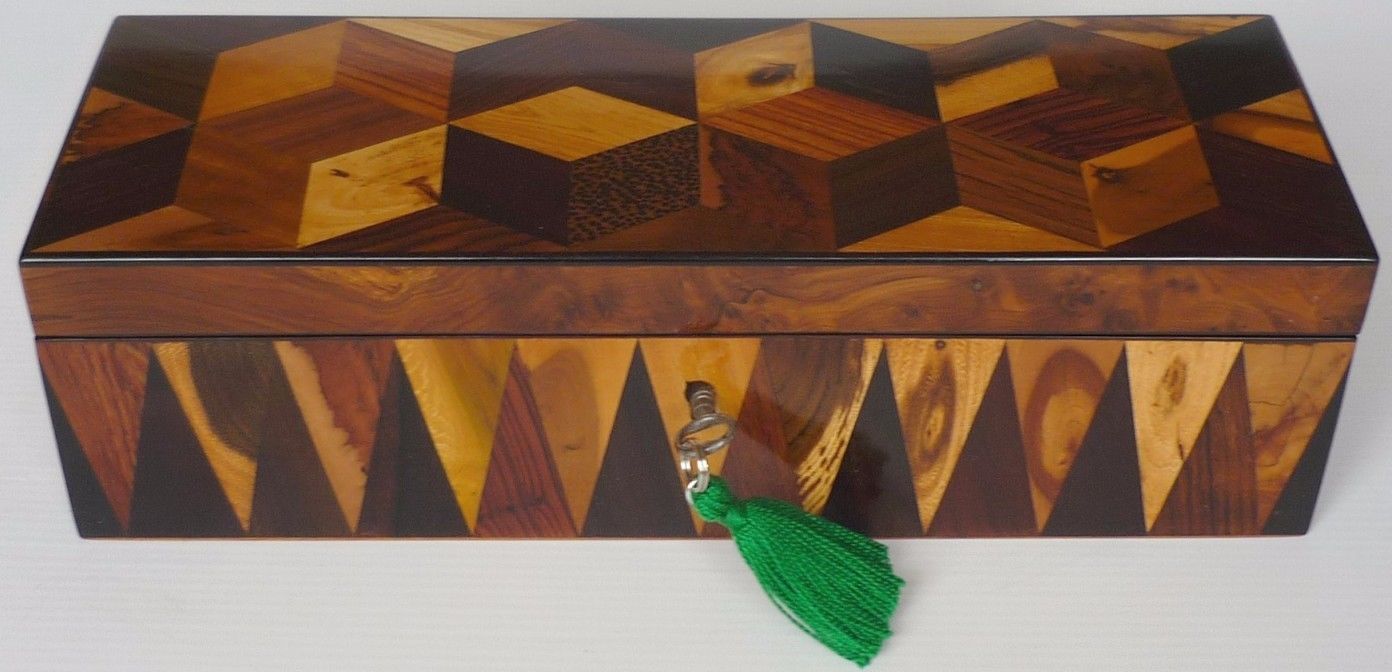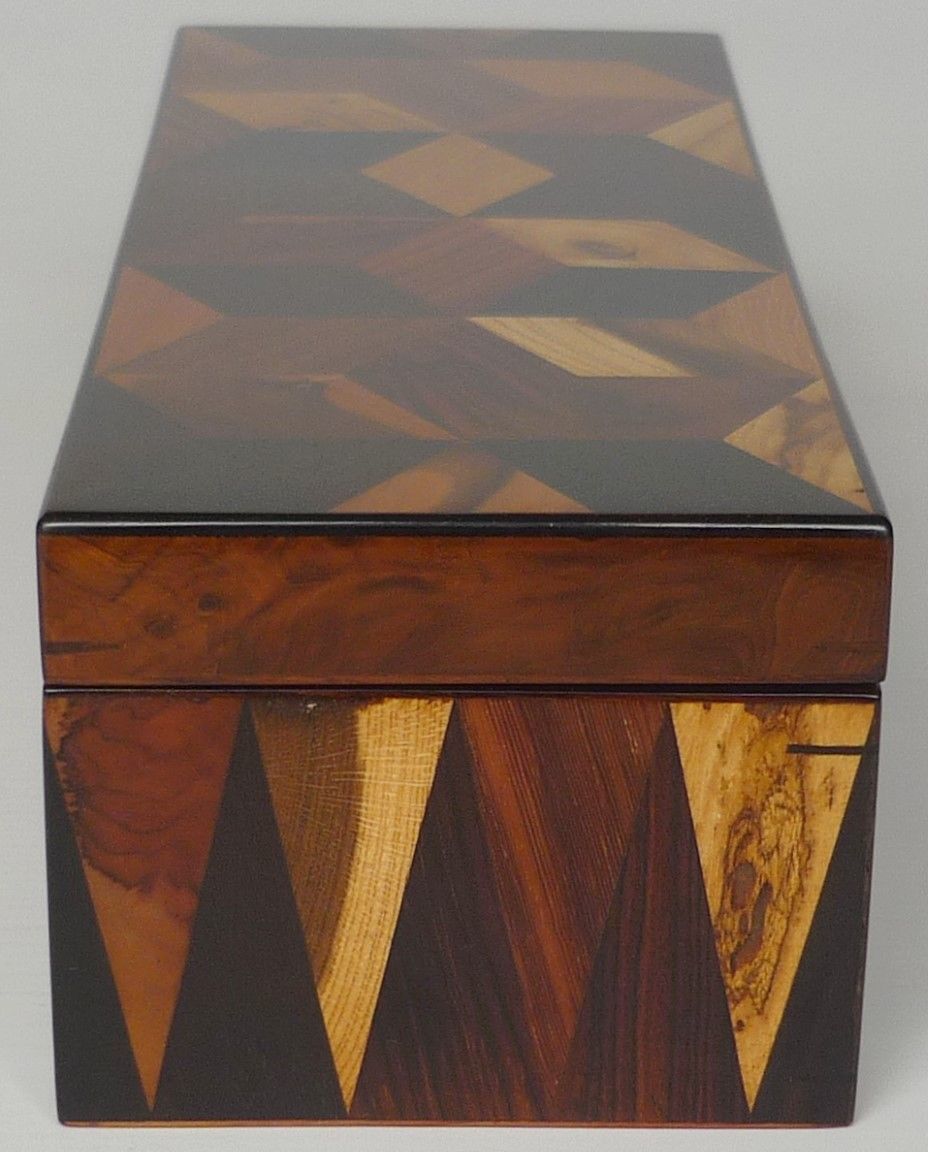 ---